SpongeBob SquarePants is a page from Joseph's Wiki.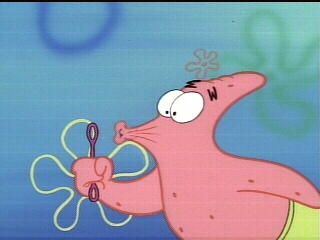 SpongeBob, Plankton, Sandy, Mr.Krabs, Patrick, Squidward, King Neptune, Pearl , Gary, Mrs. Puff , and more!
Episodes:
Help Wanted(1999), Goo Goo Gas(2009), The Fry Cook Games(2001), Walking Small(2000), SpongeGuard on Duty(2002), Ripped Pants(1999), The Algae's Always Greener(2002), The Pink Purloiner(2007), and more!
Krab Borg, Walking Small, Krusty Towers, I'm With Stupid and more!
Specials:
The Endless Summer(2005), SpongeBob Z-A(2007), Plankton's Holiday Hits(2002), The Ultimate SpongeBob SpongeBash(2009), Best Day Ever Marathon(2006), Blugid News Marathon(2010), Patrick For President(2007), and more!